The environmental choice
The Eco Fusion Mobile units from Groundhog offers the legendary robust and ease of use of the standard Groundhog GPO660 Office whilst offering a green environmental solution.
The GPO660 Office Eco Fusion is powered by an on board 12V battery enabling, the led lights, heating, hot water and inverter sockets (to charge lap tops, mobile phones and small printer) to be run without the need of the on board generator. The generator is only required to charge the onboard battery and run the hot water, kettle and microwave. The generator is fitted with an auto stop timer to save over running and unnecessary wastage.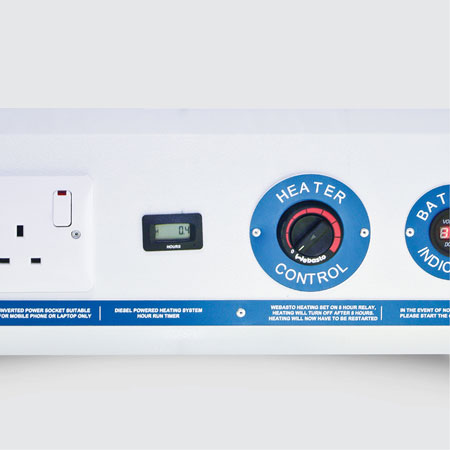 GP660 Fusion control panel
GP660 Fusion control panel with battery indicator allows the user to control the heater temperature. Included is an inverter powered single socket.
12V LED PIR lighting
12V LED PIR lighting automatically senses movement turning lights on automatically. Situated in the canteen, toilet and generator room.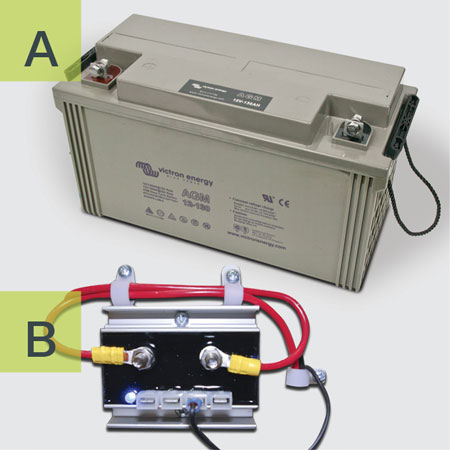 Battery Guard with Pro Charge Ultra
Pro Charge Ultra (a) charges the 130A/hr battery when the generator is running. The Battery Guard (b) prevents the excessive discharge of the battery and protects electronic appliances against undervoltage.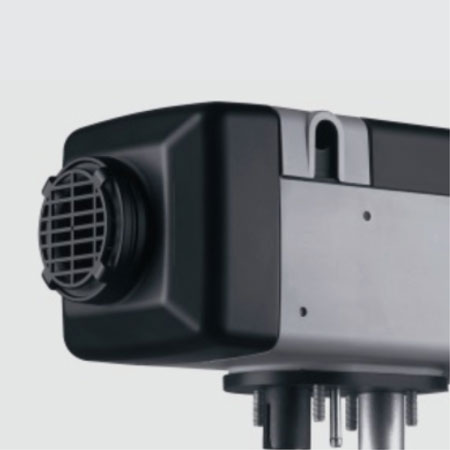 Air blown heating system
The air blown heating system does not require the generator to run continuously due to the on-board battery system saving on fuel and servicing costs. Heating outlets set in canteen and generator room.